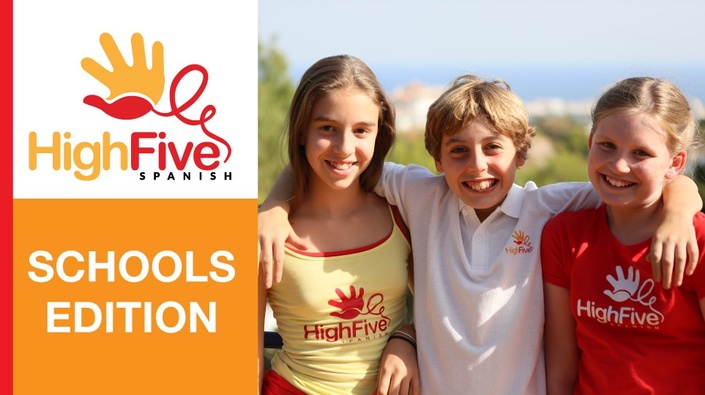 Introduce your pupils to the Spanish language: join learner Sophie and native Spanish speakers Marina and Miguel in this innovative video and audio resource created especially for younger learners.
High Five Spanish is a course aimed at younger learners of Spanish. It features lively and enjoyable video and audio materials, activity sheets and challenges to encourage children to develop their confidence in speaking and understanding Spanish. Through the short video lessons and audio podcasts, your pupils will be introduced to the Spanish language and build their comprehension gradually through the carefully designed course.
The course features forty lessons covering a range of common topics and language structures such as greetings, names, numbers, birthdays, days of the week, family, directions, clothes, likes and dislikes, sports, food and much more. Your pupils will learn to use Spanish words and phrases by following Sophie, Marina and Miguel in the lessons.
Video episode
The video episodes are the main focus of each lesson. In the videos, Sophie, Marina and Miguel present the language, encouraging your pupils to try to repeat the words and phrases. The video episodes are around just four or five minutes long, so your pupils can watch them over and over again, consolidating the language all the time.
The Radio Show
In addition to the video episode, we've also included an audio podcast which gives your pupils the chance to practise the words and phrases covered in the video lessons further. The Radio Show also features a musical review and bonus words and phrases.
Activity Sheets
The Activity Sheets provide written exercises in the form of puzzles, games and matching activities. The sheets have been designed in line with the rest of the series and are colourful and enjoyable to complete.
Notes for teachers
Each lesson comes with notes for teachers which include detailed explanations of all the words and phrases featured in the lessons, close-up notes on the patterns and any grammar points included, and everything you need to help your pupils learn the language.
Try it for yourself!
You'll notice that in the curriculum below you can preview all the elements of lesson one, so you can try the course with your class!
Your Instructor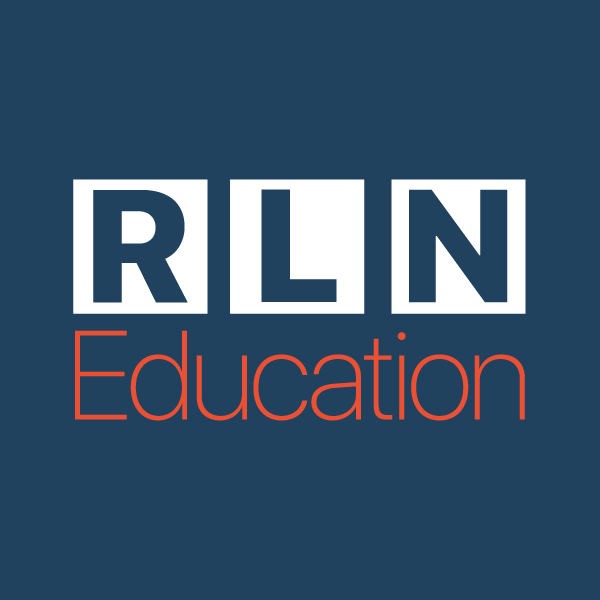 The RLN Education team is made up of experienced language teachers who work in conjunction with native speakers to bring you quality resources for your classroom.
Course Curriculum
Introductory Material
Available in days
days after you enrol
Lesson 1 - ¡Hola!
Available in days
days after you enrol
Lesson 2 - ¿Cómo te llamas?
Available in days
days after you enrol
Offline orders
We fully understand that it's not always possible for schools to pay by card online. We'd be delighted to process an invoice for you if you're interested in purchasing this course. Simply click the button below to add this course to your shopping cart. You can continue to add other courses as necessary. Once you're finished "shopping", you can complete the form with your details and send us your order. We'll prepare a quotation for you and email it to you. On receipt of payment we will activate your account on the Coffee Break Academy for Schools.
Pease note that this order process is done via our Customer Record Management system Infusionsoft, so you will temporarily leave the Coffee Break Academy for Schools site.
Add High Five Spanish to an offline order.

If you are able to pay by credit card, please use the Enrol buttons below to get immediate access to the resources.