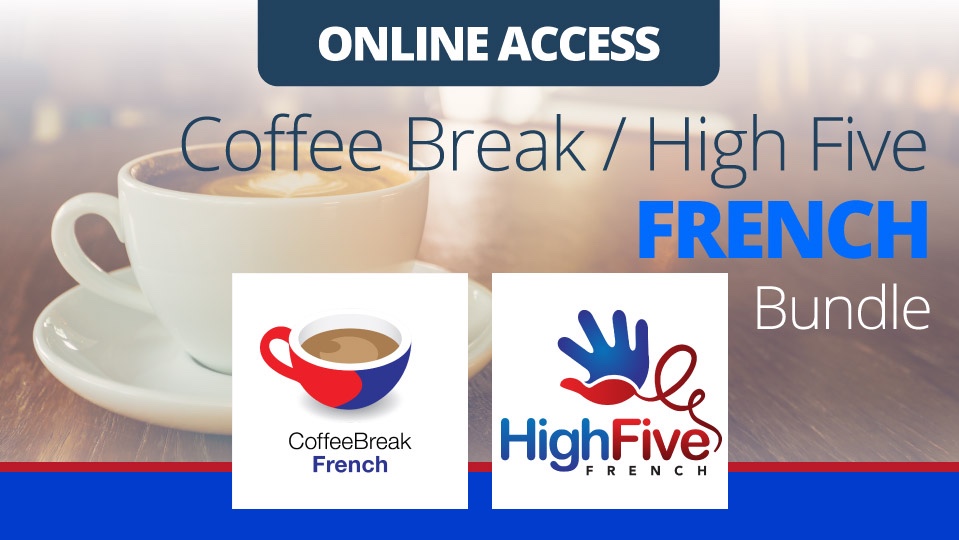 This bundle combines our award-winning Coffee Break course, perfect for teachers who want to learn the language or build on previously-learned skills, with our innovative High Five course for younger learners.
Coffee Break French features 40 audio and video lessons, building from the absolute basics of the language up to a level where you will feel confident in using the language in a variety of situations. This course is presented by experienced teacher Mark, and you'll be joined by learner Anna throughout the course.
High Five French features 40 video lessons presented by native English speaker Emma who is learning French with her friend Mathilde. In addition to the video episodes the course contains audio materials, activity sheets and comprehensive notes for non-specialist teachers.